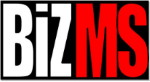 Best ERP Software In Australia
Keep your business in top shape with Enterprise Software - BizMS
Honed through the rigours of motorsport, BiZMS is a fully featured ERP Software system that will help your business go the distance. With subsystems covering financials, expense management, timesheeting, manufacturing, procurement, sales and inventory, BiZMS will keep your company in top condition.
At a fraction of the price of other ERP software.
What does BiZMS do?
• holds a record of the Catalogue of items that makes your business tick;
• Records movement of those items around the organization;
• Tracks the manufacture and external purchasing of those items
• Tracks the sales of those items to clientele
• Tracks time spent on work done for clients ready to invoice
• Keeps an eye on the bottom line of your company
BiZMS ERP Software's benefits are:
• Improves information flow. No more calling the production department chasing your order and definitely no more wondering if the stock has arrived in the store room.
• Aids attention to detail. No matter how small a part, if it is entered in the system, the alerts and alarms will make sure you know how many of them you have, how they're manufactured or whether more need to be ordered.
• All documents related to the running of the business is kept in the system. From CAD drawings to Invoices to receipts from expense claims. No more hunting down of lost documentation!
• BizMS is fully scalable from a small enterprise up to a large corporate utilizing a mix of cloud-based access for general users and PC-based for "Power" users.
To know more about BizMS, please contact our team.